8D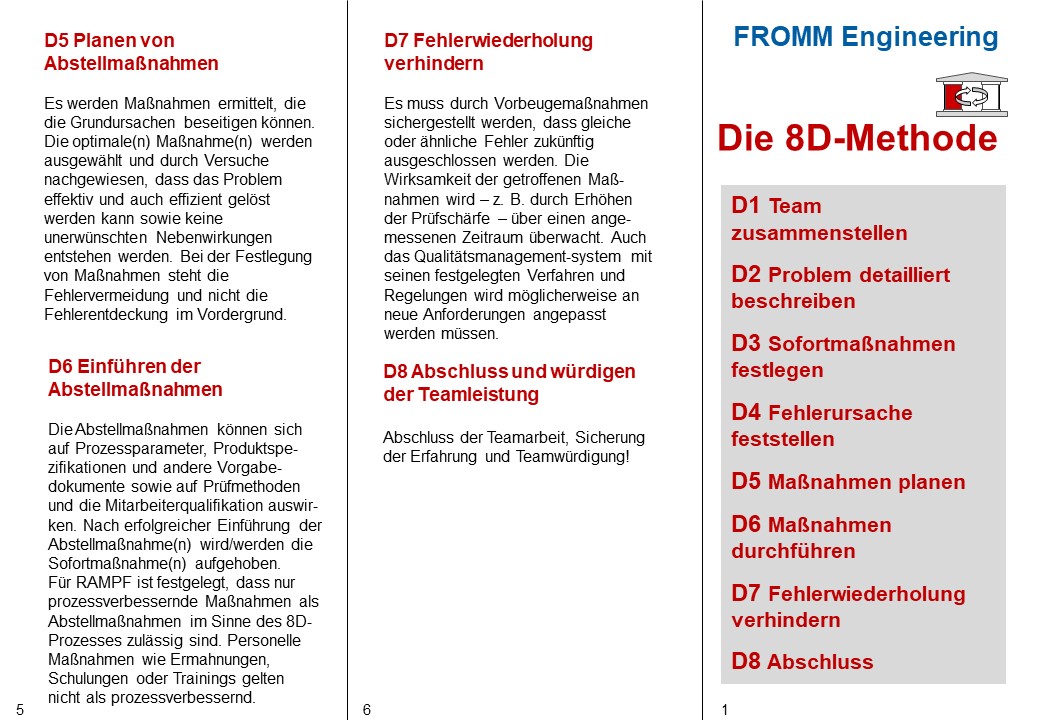 The 8D Method is a document that is used in the context of quality management in the event of a complaint between the supplier and the customer.
8D stands for the eight mandatory disciplines (process steps that are required when processing a complaint in order to overcome the underlying problem.
An 8D report is therefore part of complaint management and serves quality assurance both internally and externally.