Reasons to partner with a relocation project manager for your next move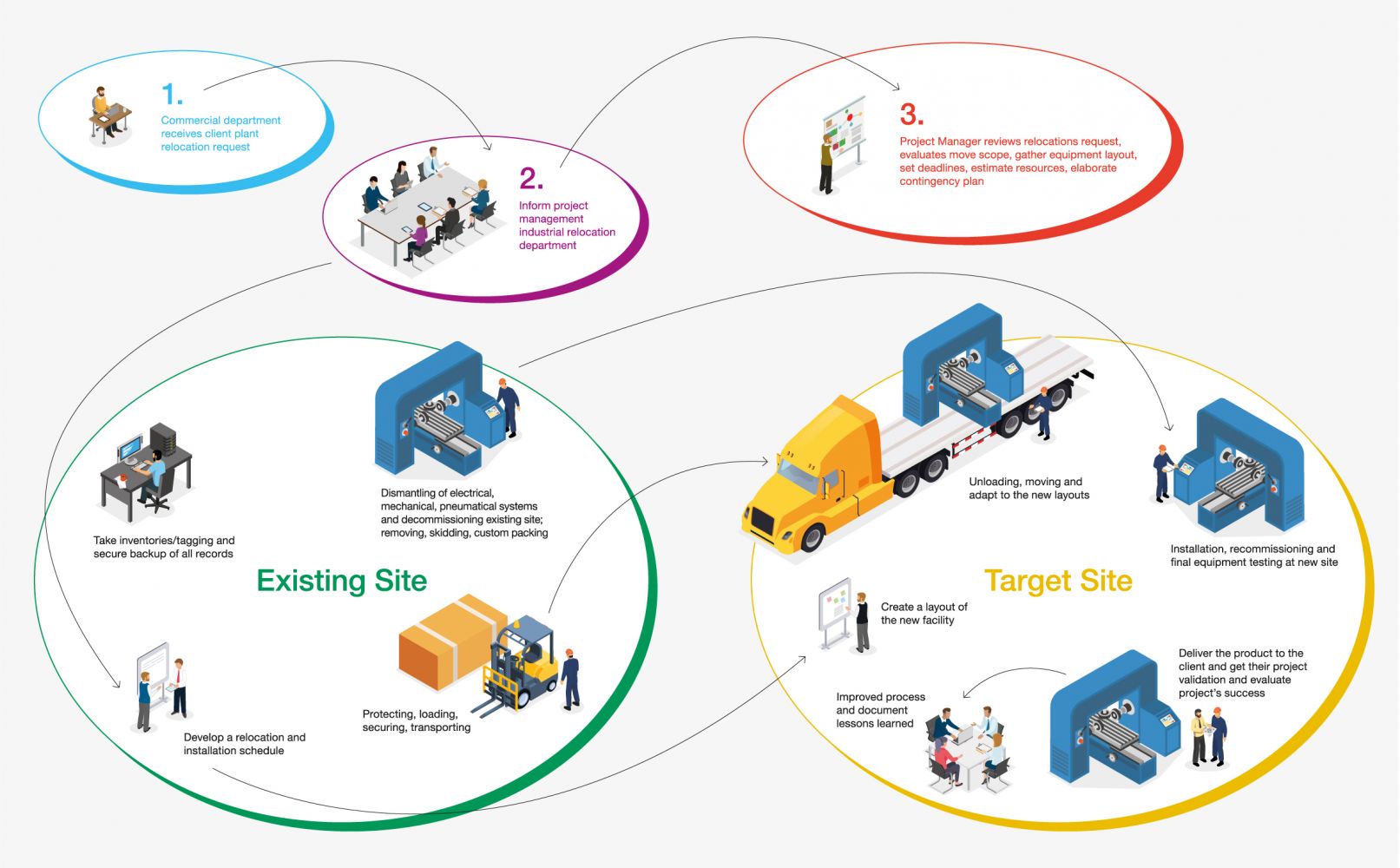 Would you like to optimize production processes or logistics processes, or are you planning a change of supplier?
Would you like to close a location or reorganize it, have machines and systems to "move"?

A single overlooked critical detail can cause a security breach, disrupt your operations and derail an entire relocation plan.

The following are reasons why you should work with a relocation manager:
The relocation manager has already made all the mistakes.
FROMM Engineering has a comprehensive Knowledge base to solve your biggest relocation problems.
Let your employees concentrate on their work while the experts manage the move.
A large moving project can require more than 1,200 hours of staff time
Achieve a positive return on investment in the form of reduced risk, cost control and stakeholder satisfaction
Keep the move on track, even in the event of sudden unplanned disruptions
Reduce the "disruption dip" restrictions and shutdowns as well as production disruptions at the customer or his supplier, in the event of job changes - and keep the stakeholders happy.Capture all possible cost savings. Definition of the PSP elements
Whether within the factory premises, at a new location or abroad, whether machines, complete production systems or stocks of goods and parts: FROMM Enginering manages the professional and timely processing of your relocation project in the areas of quality and logistics.
I monitor the reconstruction or the start-up of production on site and make sure that construction and production parts are produced in the right quality at the new location. I communicate and work closely with your team in the factory, in the field office or your supplier. FROMM Engineering creates detailed project plans, agrees validation plans, organizes, monitors and controls all steps for an efficient and smooth process.
Training material, checklists and templates for relocation management
When you register on LEARNWORLDS, I will send you a voucher for free access.