SMED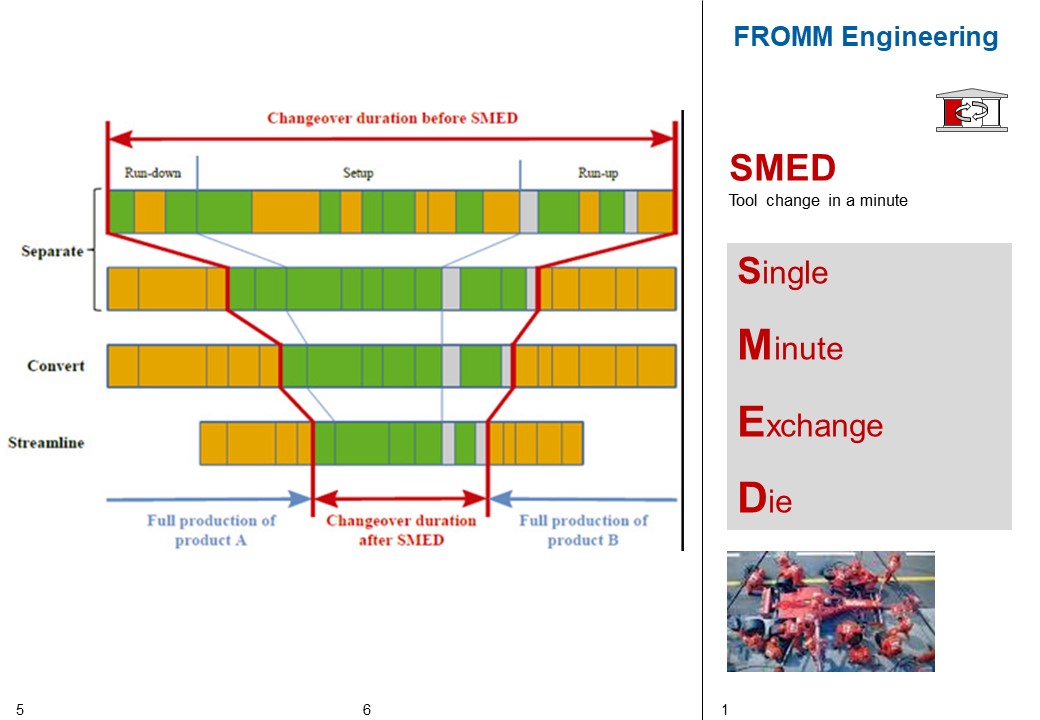 What is set-up time?
The setup time is the complete time of the order change. It begins with the last usable product (good part) at the end of a production and ends with the first good part of a new production. This means that the set-up time includes all machine downtimes. So not only the time in which the machine is equipped / converted, but also the times in which the machine is not being worked on at all (e.g. material procurement for next orders, picking up order slips, break times of employees ...)
Can setup times be reduced everywhere?
Yes - in practically all companies in the manufacturing sector. Because whether on the milling machine, the workbench, the printing machine or the beverage filling system: Unproductive times and machine downtimes occur everywhere. These can be shortened in all companies - with means of organizing the commute to work, organizing workplaces, optimizing the use of personnel or with mostly smaller technical changes.
FROMM Engineering supports you in this.