Change Management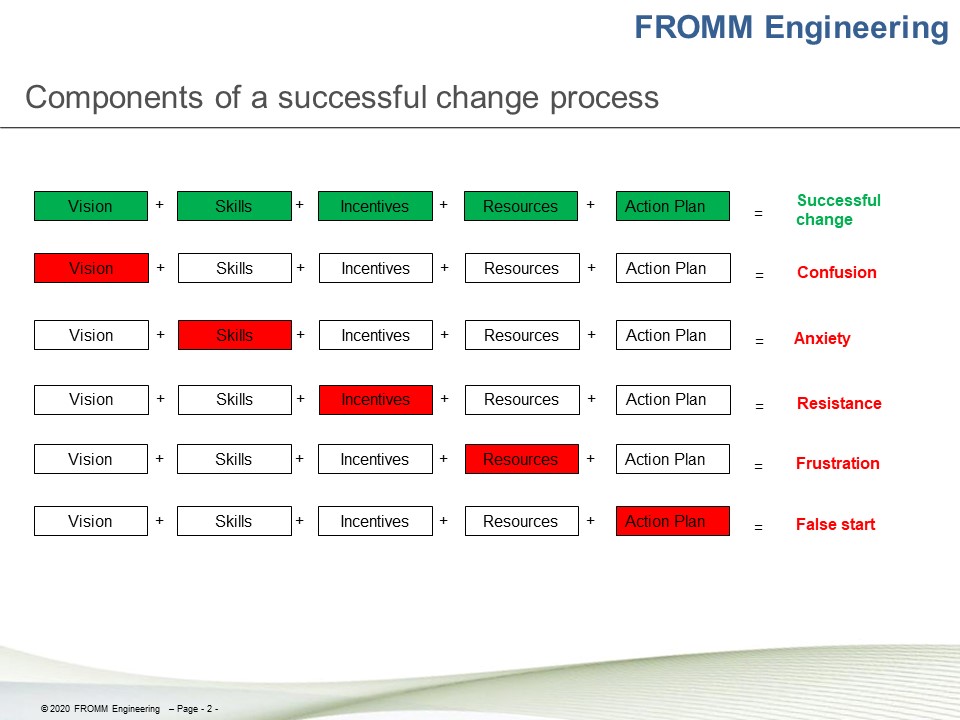 Change management aims at a profound transformation in companies for more efficiency and future security in the company. Change management is used in particular to adapt companies to changing environmental conditions and to make them fit for the requirements of the markets in the digital age.
Change management encompasses all components to successfully design change processes - from the strategy and structure of a company to the processes and management systems, but also the corporate culture, thinking and behavior, as well as communication, relationships and leadership in the company.
Change management often triggers emotionally stressful change processes at all levels of a company. Such change management processes require motivation and adaptability. Such change processes often cause insecurity, fear and resistance among employees. In change management, it makes sense to tackle a change process together with change management experts who initiate, accompany, moderate and lead the change in partnership.