MASTER Lean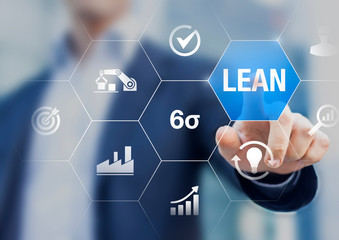 MASTER Lean are the technical and organizational tools for business process transformation.
The Management, together with the MASTER Lean Multipliers define the vision, strategy and roadmap.
At all levels of the company, they support the transformation of culture. You select and define the improvement projects together with the departments. Their main role is the training and coaching of staff, coordination of the lean roll-out as well as the execution of project reviews and quantification of the improvements.
In the following chapters you will find the training documents and flyers for the introduction in your company.
Current information, workshops, zoom meetings and the latest training courses can be found in my LEARNWORLD.